Focal Bathys review: sublime audio and a whole lot of style
For the last few months, I've had my eye on this gorgeous set of cans from Focal, whose wired headphones are lauded by audiophiles – so when the legendary French firm announced the brand new Dune variant of their wireless, noise cancelling £699/$799 Focal Bathys, I just had to get my hands on them.
In this brand new sandy colourway, the Bathys looks excellent. It's perhaps a left-field colour for headphones, but helps set them apart from the sea of black, grey and red options. Combined with this, the sea of circles present around the earcups certainly help them catch the eye. They're a remarkably well-made set of cans with a blend of metal and plastics, although perhaps contain more of the latter than the high price would suggest.
At 350g, there's a lot of weight here in comparison to other headphones I've tested, but with plush earcups and alcantara-style leather on the headband, they're supremely comfortable. The leather used on the top of the headband is some of the softest I've felt, while the magnesium used on the yokes offsets the sandy colouring nicely. As a nice touch, the Focal logos on each earcup come with a white LED inside to light them up. You can turn this off in the associated app, if you don't want it there, though.
At this juncture it also seems appropriate to mention the excellent hard case that the Bathys come with. It comes in a similar colour to the headphones themselves, and is made of fabric. It's also a lot harder than the leather one that ships with the Bose NC700s I use every day, and proves that spending more will get you something better, although it comes at quite the vast sum.
Media controls come on the underside of the earcups and do away with the stupid touch controls that we seem to have become used to even on high-end headphones. The Bathys instead uses good old-fashioned buttons, providing this pleasing sense of tactility. They're within easy reach when you've got the headphones on, and provide access to pairing, changing volume, and calling up voice assistants – you've got a choice of either Google Assistant or Amazon Alexa, and they're as responsive as you'd expect them to be.
As much as the Bathys seem on the surface to be designed as a set of lifestyle headphones, with their fashionable looks and convenient features, dig deeper and you'll find they can do even more. The on-off switch, for instance, features an extra notch labelled 'DAC'. That's because the Bathys features one built-in, which means you can plug them straight into your phone or laptop with a cable (as long as they're charged up), and experience hi-res audio. Usually, you'd need an external DAC in between your chosen listening device and your headphones, so having one built-in keeps things nice and easy for audiophiles.
There is also ANC built-in, which is a must-have for me. To test this out, I not only went on my day-to-day wearing the Bathys, but also took them down on a train journey, listening to the new Steven Wilson album. The ANC present here is pretty good, and it was able to block out most noise on that commute – chattering people, train noise and so on. However, putting them up against my trusty Bose NC700s revealed the noise cancellation to be a small chink on the Bathys' otherwise so-far pristine armour. The NC700s envelope you in silence, while the Bathys in comparison only reduces background noise. What's more, in the Focal/Naim app, there are only three settings – 'Silent', 'Soft' and 'Transparent', as opposed to the multiple levels offered by the likes of Bose and Sony. On the plus side though, the transparency mode doesn't sound synthetic, and offers a natural presentation of what's going on around you, so on the whole its inclusion is still a net benefit.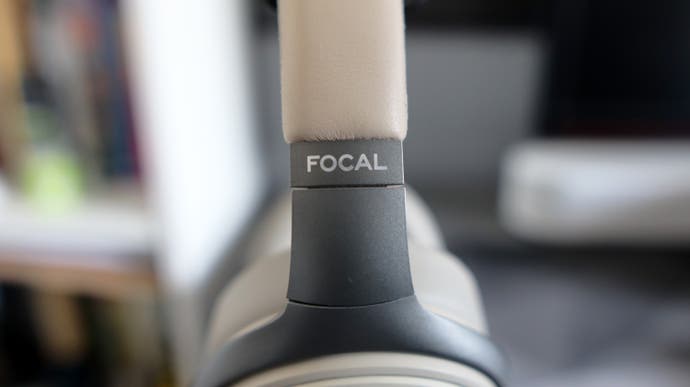 Connectivity is taken care of via Bluetooth 5.1, and there's a good range of support for different codecs here – namely, SBC, AAC, aptX and aptX adaptive. As well as connecting over Bluetooth, you also have the option of using USB-C, which makes the Bathys one of only a handful of options that can do this, as well as through a 3.5mm audio jack should you so choose. It is worth noting that if you want to use the Bathys wired, they don't work passively, so you always have to have some form of charge in them. The 30 hours of battery life with ANC turned on is competitive, giving you enough endurance for a few days' worth of listening. For calls when you're out and about, the Bathys is also home to its own microphone, which sounds a little thin but is serviceable for the purpose.
But what about sound? Well, I'll get to that now. As you'd perhaps expect from a set of £699/$799 headphones, the Bathys sound excellent. They provide a lot of breathing room for different components of music, with a brilliant sense of width and soundstage for a pair of closed-backs, as well as some rather substantial low-end. The opening of Dire Straits' Money For Nothing is particularly meaty and gritty, and the Bathys handles the busy drum and guitar parts with poise, as well as plenty of power. Rush's YYZ is always a go-to tune when testing out the bottom end, and there's a lot of presence in both Neil Peart's drum fills and Geddy Lee's relentless bass line. It isn't hit-over-the-head stuff, but then again, the Bathys are a refined customer, so it doesn't need to be.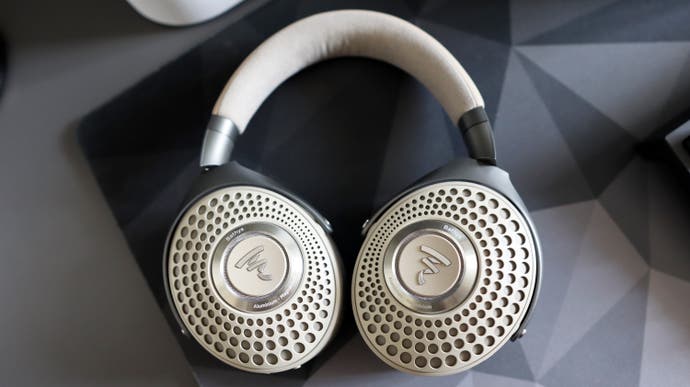 The Bathys' mid-range is fantastic, although vocals can feel like they're pushed back a little in the mix. Gloria Estefan's Get On Your Feet proved this well. While the Bathys handles her vocals well, they can feel a little less prominent than on other headphones, with the crisp percussion and synth sounds taking centre stage. Moving over to John Martyn's May You Never, the Bathys capture the song's intimacy beautifully, bringing his fingerstyle guitar and warm vocal to the fore. It's the same story with both Jack Johnson's Banana Pancakes and James Taylor's September Grass, with a warmth and clarity that makes the Bathys such an enjoyable listen. Despite the track's intimacy, it provides plenty of room for JT's wonderful vocals, his guitar and the song's brilliant percussion, which sounds noticeably crisp. As for their top-end presentation, it's as precise and refined as the rest of the frequency range. The little cymbal details at the beginning of Donald Fagen's I.G.Y aren't harsh or sibilant, while the competing percussion on Steely Dan's Do It Again is smoothed over well.
The ending couple of minutes of Steven Wilson's Impossible Tightrope bring all of this together with a dramatic sound collage filled with thumping drums, hypnotic vocals and organ work, as well as some strings that have the potential to sound quite harsh. That definitely wasn't the case with the Bathys, though. It handles what is quite a busy song effortlessly, bringing together some refined but powerful low end with sublime mids and highs and wide soundstage, for an overall incredible listen. At this point, I should say that using them in DAC mode makes them capable of handling 24-bit/192KHz audio, and it brings the best out of the Bathys. For those who just want to listen wirelessly, though, they're sublime.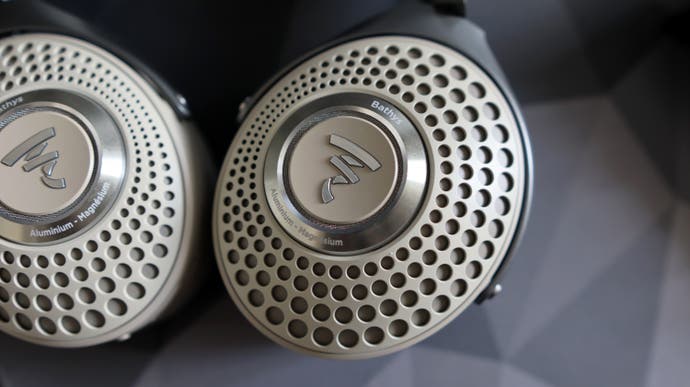 Are the Focal Bathys the best wireless headphones I've ever used? I'd probably have to say yes to that. They're stylish, wonderfully comfortable and offer some of the absolute best sound I've ever heard. There's also lots of little things to enjoy here, such as the left-field design, the inclusion of tactile buttons, directionally perfect drivers and a decent companion app. Their ANC leaves a bit to be desired, which for the price, is a bit of a shame.
Of course, it's the price tag that's the main thing about the Bathys. Yes, they are expensive in comparison to the likes of Sony's £315 WH-1000XM5s and Bose's £349 NC700s (and newer £449 QC Ultras), but up against the £499 AirPods Max and £599 B&W PX8, they offer superior audio quality within one of the most stylish chassis available.