(For Southeast Asia) Get Ready To Go On an Exciting, High-Speed Adventure with Your Friends in Sonic Superstars! – PlayStation.Blog
Sonic Superstars is set to release on October 17, 2023, on PlayStation®4 and PlayStation®5.
Sonic Superstars is a brand-new high-speed action game that combines the classic feel of the 2D side-scrolling Sonic series with crisp 3D graphics.
A new adventure begins for Sonic and his pals, Tails, Amy, and Knuckles, in the mysterious Northstar Islands, inhabited by gigantic creatures. With your newfound Emerald Powers, stop Dr. Eggman and Fang, who plan to use these creatures for their devious schemes!
This is the first title in the series to feature local multiplayer. Enjoy adventuring with up to four players in the story mode. The battle mode can be played online or offline. When online, you can participate in a variety of battles with up to eight players from around the world!
Whether you're flying solo or playing with friends and family, enjoy Sonic Superstars to the max!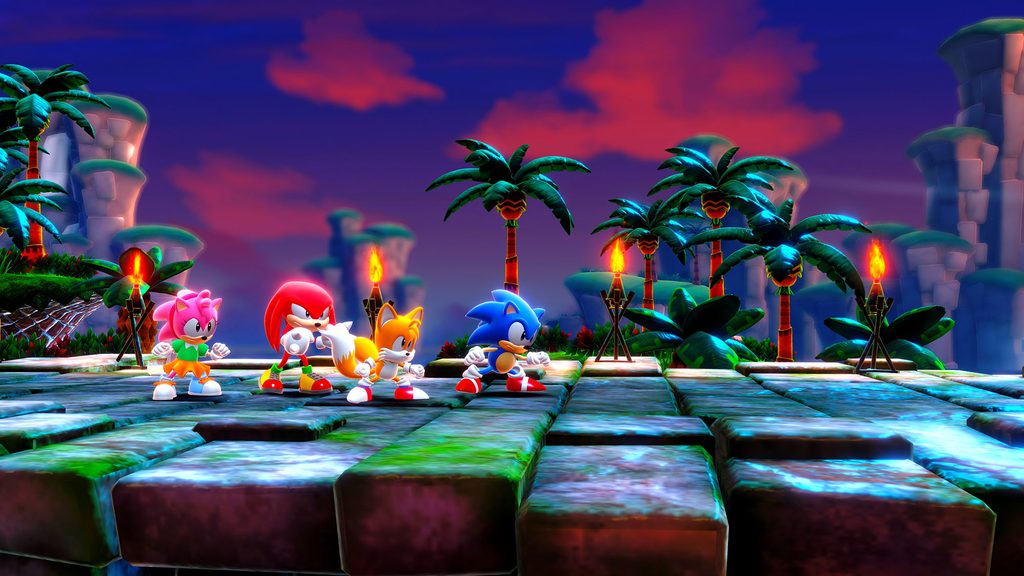 New Trailer Featuring Multiplayer Gameplay Revealed!
The latest trailer for Sonic Superstars provides a detailed look at various parts of the game, including footage of local four-player co-op and the online battle mode. Make sure to check it out!
Please look forward to the launch of Sonic Superstars!
Product Information