Grammarly cozies up to AI even more
What you need to know
Grammarly is getting several new AI capabilities to enhance its user experience further.
Business customers will have access to a tool dubbed Knowledge Share feature, designed to pop up important company documents and more in a bid to save time that would have been spent sourcing for them.
The company is also enhancing the "Improve it" prompt with greater context and quality.
---
Grammarly is a powerful writing assistant that's designed to help keep spelling mistakes and grammatical errors at bay. Like most platforms, the spelling-checking tool continues to leverage AI technology to enhance its capabilities. 
For instance, its AI-powered assistant, Grammarly GO, is designed to make writing and creation easier. However, you'll need a Grammarly Premium subscription to access the tool.
Building on this premise, the company recently announced the general availability of several AI-powered features designed to enhance the writing process for users further, as reported by Business Wire.
AI-infused capabilities coming to Grammarly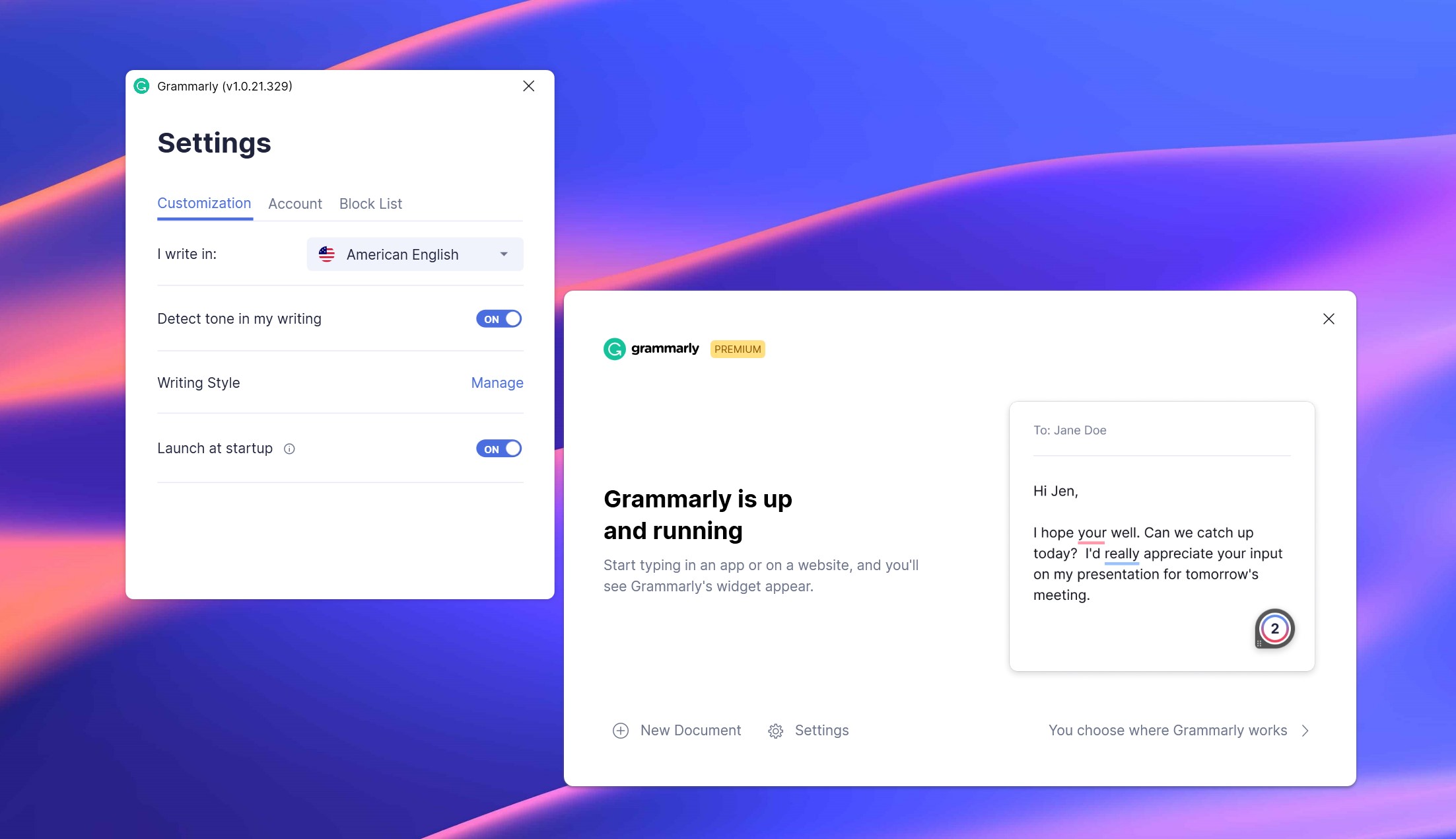 Right off the bat, Grammarly users will now have access to a personalized voice detection and application. As you might have guessed, the tool is designed to provide users with a personalized experience. The app automatically picks up your writing style and creates a personal voice profile to mirror how the user would sound to others going through the write-up. These capabilities are expected to ship to Grammarly Business users before the year ends.
Next, Grammarly is shipping a handful of generative AI features based on feedback from its clients during beta testing to boost the tool's functionality and experience. The company is enhancing the "Improve It" prompt functionality with greater context and quality, which will help rewrite the text better.
Moreover, the writing assistant will provide users with a detailed account highlighting why it recommended or made certain changes to their text, ultimately providing a better learning experience for future use. Additionally, the tool will better integrate user context and past prompts to generate better and more relevant output.
Grammarly Business is also gaining a new tool dubbed the Knowledge Share feature. It is designed to help enhance productivity for users, as it'll help bring important company documents, definitions, and key contacts in line where employees work, ultimately saving time.
Finally, the company is bumping prompt usage limits for its customers. Enterprise customers will now have unlimited prompts, while Team and Grammarly for Education prompts are up to 2,000.
Do you use Grammarly? Have you leveraged its AI capabilities? Let us know in the comments.