Mass Effect modders present dozens of new projects for N7 Day

BioWare's new Mass Effect game may still be several years away, but fans of the stellar sci-fi franchise are working hard to provide new playable content for the series' Mass Effect Legendary Edition trilogy package much sooner, in the form of mods.

As is now tradition, a showcase featuring many of these mods – some available now, some still in development – has been released to commemorate the franchise's annual N7 Day celebrations.

You can watch that all below, as – with thanks to the modders behind each project and those who have put together the showcase – Eurogamer is able to highlight some of the many promising projects fans have to look forward to.

The chunky Spectre Expansion mod adds further activities for you to flex your muscles in as one of the galaxy's top agents – something that got a little lost as the Reaper storyline took over. An expanded galaxy map and new missions, two dozen new Spectre authorisations, and the chance to romance asari consort Shiala are included. Oh, and over 100 new emails.

The Hot Labs Restored mod returns a section of Noveria from Mass Effect 1 trimmed from the main game – even though files for it remained viewable to dataminers.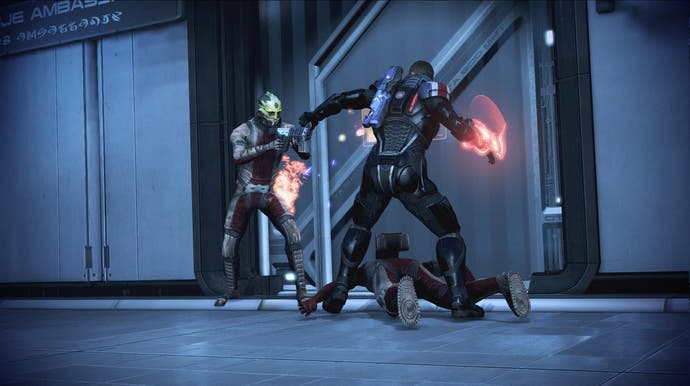 The Armax Expansion Mod, meanwhile, lets you team up with even more of your friends in the Citadel DLC's arena mode – including Doctor Chakwas! The brilliant Take Earth Back mod, which beefs up the trilogy's final mission, is now available in French. Oh and there's a Mass Effect galaxy total conversion mod for Stellaris!

Upcoming mods highlighted in the showcase include an ambitious Mass Effect: Galaxy mod which makes the story of the now-defunct mobile game available to view via the Legendary Edition (it had some extra background on Cerberus, among other things).
There's also a new submod for the Expanded Galaxy Mod which adds in a fresh mini-questline that ties the Legendary Edition to concurrent events involving the Andromeda Initiative.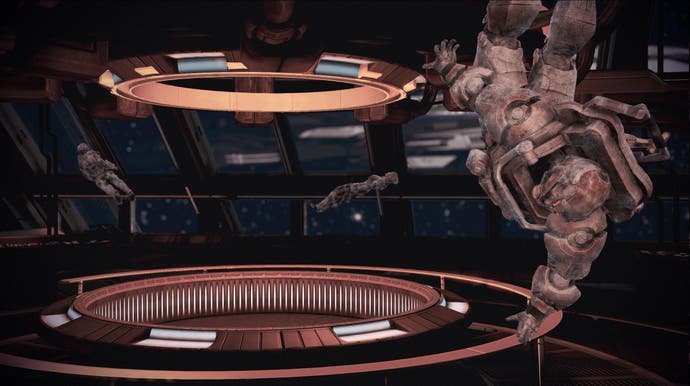 There's plenty more showcased in the video above – any take your fancy?
Yesterday, BioWare teased more from Mass Effect 5, while former Dragon Age and Mass Effect staff staged a protest over severance pay.